How To Move To Australia From New Zealand
Tips to save you time, money and headaches - from someone who has actually made the move.
We moved from Christchurch, New Zealand to Melbourne, Australia. Whether you are planning a move to Melbourne, Sydney, Brisbane, Perth or Adelaide (or anywhere in between), here are some tips to save you time, money and headaches. This guide is specifically for those moving from New Zealand to Australia, but you might also find it useful if you are moving from another country.
Last Updated: 12th March, 2013
If you have any comments about the information provided here, you can reach us at hello@movetoaustralia.net. All the best for your big move!
What Is Covered In This Guide?
We put a lot of effort into researching our move to Australia, and we want to share it with you to make your move as painless as possible. Here's a breakdown of what is covered in this guide: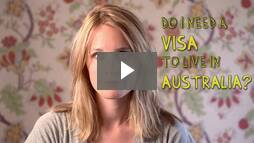 Key Points
Special visas for New Zealand citizens. As a New Zealand citizen, you can live and work in Australia indefinitely. When you enter Australia on your NZ passport, you automatically receive a Special Category Visa (SCV). You don't need to do anything else to live and work there.
You cannot receive the unemployment benefit unless you successfully apply to become an Australian permanent resident. Even after you become a permanent resident, there is usually a 2 year waiting period before you can receive the benefit.
Becoming an Australian citizen. You still need to first successfully apply to become an Australian permanent resident before becoming an Australian citizen. This process involves a points system and you need at least 120 points to be successful. Becoming an Australian citizen does not require you to give up your New Zealand citizenship - you can have dual citizenship.
New Zealand citizens can move to Australia to live and work without needing to apply for a visa of any kind (see the exceptions below). When you arrive in Australia and pass through border control, a Special Category Visa (SCV) is electronically assigned if you have a New Zealand passport. This lets you to live in Australia for as long as you need to.
There's actually no mention of this visa at all when you go through Australian border control, it all happens electronically when the immigration official swipes your passport or when you go through the new SmartGate systems being introduced throughout Australian airports.
The Australian Immigration web site features this fact sheet about New Zealanders in Australia, which discusses the special visas granted to New Zealanders to allow us to live and work there.
Another excellent source of information about special visas granted to New Zealanders travelling to Australia is this page of the Australian High Commission, NZ website.
Note that New Zealand permanent residents are not entitled to the Special Category Visa. It applies only to New Zealand citizens. If you are a New Zealand permanent resident you will need to apply for a visa to be able to live and work in Australia. See the Australian Immigration website to research a visa that might apply to you.
Exceptions To SCV Eligibility
There are two situations where New Zealand citizens may not be able to get a Special Category Visa (meaning you can't simply move to Australia to live and work without making some sort of application for residency).
Criminal convictions. If you have criminal convictions you need to apply for permission to enter Australia from the Australian High Commission. Grab the consent form here.

Undeclared criminal convictions are taken very seriously by the Australian authorities and can result in deportation and/or imprisonment.

Tuberculosis. If you have untreated tuberculosis you may not be allowed to enter Australia. Email ttsauckland@ttepl.com for further advice.
When Is It Necessary To Apply For A Permanent Residence Visa?
If your situation is not typical, you might need to apply for permanent residency. Our situation of simply wanting to live and work in Melbourne did not require this, but you will need to if you:
Intend to apply for unemployment or sickness benefits. These benefits cannot be received until two years after successfully applying for permanent residence in Australia.
Intend to become an Australian citizen.
Intend to sponsor family members in their applications for permanent residency.
We've also written more about Australian permanent residency and citizenship if this is of interest to you.
Becoming An Australian Citizen
Although New Zealand citizens can live and work in Australia indefinitely, you must still apply to become an Australian citizen. You can find out more about this on our page about Australian permanent residency and citizenship.
Still have questions about visa requirements in Australia? Check out our discussion forum where you can ask questions that can be answered by us and other readers.
Moving Your Money To Australia
Key Points
Avoid dealing with physical cash and travellers cheques! You will get a much better rate if you convert your money using electronic funds, sending them from a bank account in NZ to one in Australia.
Shop around before using banks to convert your money! You typically get much better conversion rates using specialist foreign exchange companies.
You can open an Australian bank account before you move to Australia. Some banks are easier to deal with than others as they let you apply online.
Do it all online. If you prefer the convenience of getting things done online, it is entirely possible to open a bank account, convert your money, and deposit it into your new Australian bank account all online. We did it using the Commonwealth Bank and Currency Online to convert our NZ dollars at the best rate we could find.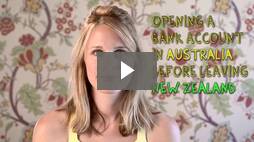 The goal here is simple: to get as many Australian dollars for your New Zealand dollars as possible. This is how we did it, and it worked out well for us:
Please, please do not take large sums of cash or travellers' cheques! You are literally wasting money by doing so. The best way to convert anything other than the smallest sums of money is to send it via telegraphic transfer (TT).
Open an Australian bank account before leaving New Zealand so that you can minimise the amount of cash you need to take with you. We show you how to do this below.
Don't use a bank to convert your money! Use a specialist foreign exchange company to get a better exchange rate and to avoid high bank fees. We also cover this below.
Of course, you can wait until you get to Australia before opening an account. This will be easier if you prefer a bank that doesn't allow you to open an account online from New Zealand. You can still use the advice below about converting your New Zealand dollars to Australian dollars as it isn't dependent on opening an account before you leave New Zealand.
Opening An Australian Bank Account Before You Leave New Zealand
The key criteria here are the ease with which you can open a new account without actually being in Australia, and minimising the fees associated with getting your newly converted Australian dollars into your account. You can always switch banks once you become familiar with the great and not-so-great aspects of the one you choose first!
When it comes to opening a new account without actually being in Australia, there seems to be quite a big difference between the banks. Some will let you do it pretty much all online, others want you to fill out paper forms and mail them, and yet others don't want to know you until you are actually in Australia. Being internet junkies, we preferred the banks who let you do it all online. Paper forms are so 2001!
Commonwealth Bank
To open an account(s) with Commonwealth Bank, simply complete the following form and someone from the bank will contact you to complete the account opening process. You can do this right now - you don't have to be in Australia.
Your information is sent only to the Commonwealth Bank - it is not stored by us or made available to anyone else.
Start with your country code, e.g. +64 for New Zealand.
This is required for ID purposes.
Note: If you open an account with CBA using this form we may receive a small commission that helps cover our running costs. Thanks for your support!
Great! Your details have been sent to a Commonwealth Bank account manager and they will be in touch soon (usually within 24 hours).
We chose to open accounts with the Commonwealth Bank, because their account opening process is simple, their online banking is widely regarded to be the best of any bank in Australia, they offer a comprehensive range of banking services, and their fees are comparable to the other major banks.
Since creating this site, we've partnered with the Commonwealth Bank to make it very simple for you to open an account(s) with them before leaving New Zealand. All you have to do is complete the form in the box to the right and someone from the bank will contact you to complete the account opening process.
Here's what to do and what to expect:
Complete the simple form in the box to the right.
Someone from the Commonwealth Bank will contact you to help you set up the right account(s) for you, usually within 24 hours (please allow for the time difference between Australia and New Zealand and expect it to take longer if you complete the form over the weekend).
Expect your account to be opened within 48 hours. Once your account is opened, you can use it to deposit funds but you cannot withdraw any funds until you have presented ID at a branch after your arrival in Australia. For our purposes of using the bank account as somewhere to send our Australian dollars, this was all we needed.
If you are opening a joint account, be aware that both of you will need to go into a branch and present ID when you arrive before you can make payments from it etc.
ANZ Bank
The ANZ also has a convenient online application process for people moving to Australia. Visit this moving to Australia page of their web site for more information and to apply online. As with the Commonwealth Bank process, you need to present your ID at a branch in Australia before you can withdraw funds from the account.
If you have personally opened an account with the ANZ this way before leaving NZ, please email us to let us know how it went and we will update this guide to make it more useful to those who prefer to bank with the ANZ.
NAB - National Australia Bank
The NAB also offers an online bank account application process for you to open a bank account with them before you arrive in Australia.
Westpac
For reasons that aren't obvious, Westpac Australia does not currently allow New Zealanders to open an account from NZ before arriving in Australia. That's terrific customer service, particularly when you consider that they used to provide this. Our advice? Just go to a bank that at least pretends to want you!
Please email us if you do manage to open an account with Westpac before leaving New Zealand and we will share your experiences here.
Converting Your Money To Australian Dollars
Surprisingly few people seem to realise that there is quite a lot of choice when converting money into another currency. Many people just go with their first instinct - to use a bank. Don't do that! Unless you happen to be a very important customer, you will not get a good deal from your bank. Typically they will give you a pretty bad rate, and then charge you a commission on top of that!
The reason you want a bank account before converting your money is to avoid dealing with cash. Conversion rates for cash are often much worse than when dealing with electronic funds. For this reason, you should aim to convert as little physical cash as possible and send the converted funds directly to your new bank account.
Foreign Exchange Specialists
Depending on how much money you are converting, you can save yourself hundreds, or even thousands of dollars by using a specialist foreign exchange company. We used Currency Online, a New Zealand based specialist foreign exchange company, because we could get a much better rate, we paid no commission, and we could do everything online. Just by choosing to use Currency Online instead of a bank, we saved a few hundred dollars. There are other specialist providers too, but we chose Currency Online because of the added convenience of being able to do it all online.
Here's the basic process we went through to convert our money, once we had our Aussie bank account opened:
Open an account with Currency Online. It doesn't cost a thing, and you don't need to do regular transactions with them. You'll need to send electronic copies of your ID to complete the process. Just scan or take a photo of your passport (or drivers license, etc) and email them as per the instructions they give you.

Once your account is open, log in and create yourself as the receiver of the Australian funds (this is referred to as creating a beneficiary). Use your new Aussie bank account details to have the Australian dollars paid directly into your account. This part can be confusing, so watch the video to the right if you want some help with it.

Convert your money online or over the phone. You can do this at any time between 7:30AM Monday and midnight Friday (New Zealand time). Pay the New Zealand dollars you are converting into the Currency Online bank account (instructions are given on the confirmation of your currency exchange contract). You can pay the NZ dollars online if you have online banking, or simply credit the Currency Online account using phone banking or at a branch if you don't.
Your Australian dollars will appear in your bank account, less any telegraphic transfer (TT) fees the bank has charged you to receive the funds.
If you need any help at any stage throughout the process, call them toll free on 0508 399 399. Chrissy is particularly helpful.
That's really all there is to it. You might have just saved yourself enough to cover one weeks rent in your new place in Australia, just by not using your bank!
Still have questions about moving your money to Australia? Check out our discussion forum where you can ask questions that can be answered by us and other readers.
As a New Zealand citizen you can live and work in Australia without specifically applying for any type of work visa. Your Special Category Visa (SCV) that is electronically assigned when you use your passport to enter Australia is all you need to both live and work in Australia.
The most popular job site in Australia seems to be Seek Australia (much as Seek NZ is in New Zealand). Another site called My Career also offers a good range of job opportunities.
Paying Tax In Australia
When do you need to pay tax in Australia?
Most people will start paying tax in Australia as soon as they begin their job. If you are a contractor, then it's a good idea to find an accountant within 6 months of arriving so you can find out what you need to do to prepare for your tax return at the end of the year.
If you are self-employed and have clients in both New Zealand and Australia, you will probably pay tax in Australia, but this is something your accountant can help you with.
If you own a company registered in New Zealand, you will need to continue paying company tax in New Zealand, but your individual income will usually be taxed in Australia. Again, this is something your accountant will help you determine.
Becoming a resident for tax purposes
Whether you pay tax in New Zealand or Australia depends on your economic and social ties, and how long you are in the country for the given year. Most people migrating to Australia will automatically become residents for tax purposes, but there are some exceptions.
This is definitely something you should check with your accountant, but if you have strong social and economic ties, personal property or accommodation in New Zealand, you may need to continue to pay tax in New Zealand while living in Australia.
Some examples of situations where you may need to remain a NZ resident for tax purposes are:
You own property or rental properties in New Zealand.
You are working in Australia, but your family or partner continues to reside in New Zealand.
You continue to be employed by a New Zealand company or run a business in New Zealand.
You receive welfare or other benefit payments.
For more information see the complete New Zealand Tax Residence Guide (PDF). To clarify your particular situation, we strongly recommend talking to an accountant.
What to do before you leave New Zealand
To find out whether you pay tax in Australia or New Zealand, fill out this questionnaire and send it to the IRD. We highly recommend doing this before shifting to Australia so that you know where you stand.
You should also inform the IRD of your new address in Australia when you have one. If you haven't already, it's a great idea to register for the IRD's online service, which means you can easily update your address while overseas and continue to be informed about things like student loan repayments or other tax obligations you may have.
Double tax?
One thing's for sure, you won't be taxed in both Australia and New Zealand, as the two countries have a tax agreement.
This agreement also means that you can't 'escape' to Australia to avoid tax debts in New Zealand and obligations like child support. The Inland Revenue and Australian Tax Office are able to share information and help each other collect tax debt.
Working or travelling to Australia for a short time?
Check out the Working in Australia overview from the Australian Tax Office (ATO) to learn how you'll be taxed if you are only going to be working in Australia for part of the year.
Current tax rates
In Australia, the first $18,200 you earn is tax free (it often works out higher than this by the time you take into account tax concessions if you aren't a high wage earner - talk to an accountant to see if this applies to you). The current individual tax rates for the 2013 Australian financial year (1 July, 2012 - 30 June, 2013) are:
| Taxable Income | Tax |
| --- | --- |
| $1 – $18,200 | Nil |
| $18,201 – $37,000 | 19c for each $1 over $18,200 |
| $37,001 – $80,000 | $3,572 plus 32.5c for each $1 over $37,000 |
| $80,001 – $180,000 | $17,547 plus 37c for each $1 over $80,000 |
| $180,001 and over | $54,547 plus 45c for each $1 over $180,000 |
The Australian equivalent of an IRD number is a Tax File Number (TFN) from the Australia Taxation Office (which is the Australian version of the Inland Revenue Department).
You can apply for a Tax File Number online on the Australian Taxation Office website. As a New Zealand citizen you can apply for a TFN once you are present in Australia.
Applying for a TFN online takes approximately 20 minutes. You will need to provide your passport or travel document number, a postal address in Australia (to which your TFN will be sent), your legal name and other names you use or have used, and contact details for yourself or your preferred contact person. Once you have applied, your TFN will be sent to you in the post and will take about 1 - 2 weeks to arrive.
If you can't or don't want to apply for a TFN online, see the applying for a TFN page of the ATO site for alternative application methods.
Still have questions about working in Australia? Check out our discussion forum where you can ask questions that can be answered by us and other readers.
Key Points
Save time online. As with many other aspects of moving to Australia, you can save a lot of time and energy by looking online. See the box below for some websites to use for researching both the rental and for sale markets in Australia.
Renting? Competition for places can be tough, and be aware of the tenancy laws in the state (or territory) in which you will be living. We've got some info about them on the Finding A Place To Live page.
Buying instead of renting? Jump to the buying a home section.
Again, we relied heavily on the web to find somewhere to live in Australia - Melbourne, in our case. We wanted a place to rent, and we primarily used Realestate.com.au to create a shortlist of places. Regardless of which city in Australia you are moving to, the good places will be snapped up quickly so it doesn't make much sense to be seriously looking for places until a few days or a week or two before you leave.
We originally planned for one of us to go to Melbourne two weeks before our big move to finalise a place to live. We thought this would help because we would then have an address to send our belongings to when we were packing them up. After being advised by a few international removals companies that our stuff would take up to 6 weeks to actually reach our new place by the time the Australian customs process was taken into account, we decided to scrap the idea of one person making an early trip. Besides, if you choose a place your significant other isn't too happy with, will you be able to live it down? ;)
Renting? Beware the Competition!
Perhaps the biggest surprise for us was how competitive the Melbourne rental market was right at the time we were looking for a place to live. Typical! It does vary though, of course, depending on the time of year. Locals tell us that it is more competitive during the Winter months, easier in Spring and then tougher again at the start of the academic year. Of course, it will also depend on the rent bracket you are looking in. We originally started in the $300 - $350 per week bracket, as that is what we were paying in Christchurch. This quickly changed after we learned that we would have to pay more to get something like we had in New Zealand. So now we're paying $450 per week, but we don't need a car, so it balances out somewhat.
We had hoped to find a place within a week, but that turned out to be completely unrealistic. In part, this was because we were used to Christchurch being such a tiny place and therefore relatively easy to get from one side to the other in no time at all. In Melbourne, we managed to look at 2 or 3 places in a day, at most. This might have been bad planning on our part, but we wanted to take a good look at the different suburbs of Melbourne to be sure we were living where we wanted to be.
In the end, it took us two weeks to find a place and move in. We found our place through an agent listing on Realestate.com.au. Thankfully, we didn't have to pay a letting fee unlike the usual situation when an agent manages a rental property back in Christchurch. Letting fees just don't seem to be common practice here, but your experience might differ. We did have to pay 4 weeks rent as bond and 4 weeks rent in advance though, which meant a whopping deduction from our bank account of AUD$3,900. Ouch.
One thing to keep in mind is that you have to pay for water (at least in Melbourne). This was a new experience for us we didn't have to do so in Christchurch. The cost of power was a surprise though - we're paying about 25% less for it in Melbourne than we were in Christchurch, and only $19 to get connected with no bond (although some companies do require a bond).
We don't know if this seasonal difference is true in places other than Melbourne, but it might be of some use to you for whichever city/town you are moving to (and let us know if you have a different experience to ours).
Australian Tenancy Laws
This is where we were firmly reminded that Australia is quite a lot bigger than New Zealand and has those things called states with different laws etc. So when looking for legislation that applies to the city or town you're moving to, you will of course need to refer to the governing laws of the relevant state (or territory).
Still have questions about finding a place to live in Australia? Check out our discussion forum where you can ask questions that can be answered by us and other readers.
Buying A Home In Australia
If you plan to buy a house in Australia, here's some info to help you get started.
Where To Find Properties For Sale
The most popular websites for listing property for sale are:
Real estate agents also publish weekly magazines with current property listings in the surrounding area, available from local offices.
Property In Australia Can Be Expensive!
Be prepared for the fact that property is a lot more expensive in Australia than in New Zealand. Sydney, Melbourne and Perth are especially competitive due to the sheer number of people moving to these cities every week and the current housing shortage. That's not to say you can't find good value anywhere, but do be prepared for a longer search. Outer suburbs and regional areas are typically more affordable, but they are also further away from public transport and places of work.
Median House Prices in Australia (REIA, September 2010):
Sydney: $634,300
Melbourne: $565,000
Canberra: $510,000
Perth: $480,000
Brisbane: $447,500
Adelaide: $400,000
Professional Help With Buying A Property In Melbourne
If you're looking at buying a property in Melbourne, you might want to read about the option of using the services of a buyer advocate to help you negotiate the best price and avoid the often considerable expense of buying the wrong property.
Auctions
Auctions are a very common sale method in Australian cities. Here they are typically held outside the house on the footpath in order to attract as many people as possible. For potential buyers, this can mean a high pressure situation!
First Home Owner's Scheme
As a New Zealand citizen buying property in Australia, you may be eligible for the First Home Buyer's grant if the property you wish to purchase or build meets the conditions of the scheme. See the official site at www.firsthome.gov.au for more information.
Purchasing or building a new home gives you more benefits under the scheme than buying an established property.
Stamp Duty
When you buy property in Australia, you'll need to pay a local tax called stamp duty on top of the purchase price. Stamp duty is a percentage of the purchase price or market value of the property - but exactly what this percentage is varies from state to state.
First home buyers are usually eligible for a stamp duty reduction as part of the First Home Owner's Scheme - www.firsthome.gov.au.
To work out how much stamp duty you'll need to pay, you can use this stamp duty calculator.
Capital Gains Tax
If you sell your home in New Zealand before moving to Australia, you won't need to pay capital gains tax as you are still a resident of New Zealand for tax purposes.
However, if you move to Australia and rent out your house in New Zealand for a time before eventually selling it, you will need to pay capital gains tax. All investment property (overseas and in Australia) is subject to capital gains tax when sold.
Capital gains tax can be complicated, so we strongly recommend speaking with an accountant for advice on your specific situation.
For more information about CGT in Australia, you can also consult these guides:
Getting A Mortgage In Australia
Getting a mortgage in Australia is a similar process to New Zealand. You will need to show proof of income in the form of employer payment slips and tax returns, and have a deposit of at least 10 percent (the actual deposit required by a bank varies and is dependent on your financial position and the policy of the lending bank).
Be aware that financial institutions in Australia can and often will check your credit rating in New Zealand. If you are not sure where you stand, you can get a free copy of your credit file from Veda Advantage.
It's a good idea to get pre-approval for a home loan before you start looking for a property so you are all ready to go when the time comes.
Useful Property Buying Guides By State
The rules and regulations for buying property in Australia do vary from state to state, so it's wise to learn how things work in the area you'll be moving to before going too far along in the buying process. We've put together a list of useful guides for each state below.
Victoria
Western Australia
Queensland
New South Wales
South Australia
Tasmania
ACT
Northern Territory
Still have questions about buying a home in Australia? Check out our discussion forum where you can ask questions that can be answered by us and other readers.
Shipping Your Stuff To Australia
Key Points
Shop around! We saved just over $700 by comparing quotes and then asking Crown Relocations to match a better quote from Grace Removals. We chose Crown because we felt their service was better than the others and we didn't want to have any trouble getting in touch with them if something went wrong.
Use air freight for urgent items. We really needed our beloved iMac and an LCD monitor soon after arriving in Australia. We used UPS to air freight them for us. Make sure you declare the full value of the items you freight like this, and pay the additional insurance cost to cover the item(s) in case they are damaged.
This was the most uncertain aspect for us because we had never moved any of our stuff overseas before. So, starting from scratch, we employed our trusty friend Google for a bit of help. We really wanted to start with a rough idea of how much it was going to cost so that we could decide whether to take all our bits and pieces with us, or to take the bare minimum and just spend an afternoon at IKEA (in Sydney, Melbourne, Perth, Brisbane and Adelaide) buying all the stuff we left behind, and probably save money by doing so.
Unless you have bucket loads of cash, shipping the majority of your stuff by air isn't going to be an option. Besides, container ships don't take that long to get from New Zealand to Australia (our stuff took just over 3 weeks in the end). With that decision made, the next thing to think about is whether you intend to pack your belongings yourself or have the professional movers do it all. Note that if you intend to pack your belongings yourself, you might find it a lot harder, or impossible, to get a reasonable insurance premium for your valuable items. This was what we found at least.
To get an accurate quote to decide if it might be cost effective to pack things yourself, you need to give the moving companies a good idea of the volume and types of things you are going to be moving. We found that Crown Relocations had this very useful online tool for getting an accurate quote. You basically pick the rooms that contain the stuff you will be taking with you, and then go through each room telling Crown how many of each type of appliance or other possession are in that room. You can also specify the number of boxes that you will need to pack loose bits and pieces into.
At the end of the process, an email is sent to both you and Crown summarising the items you want to move with you. You will also be given login details so that you can return and modify the list you compiled, just in case you find that you've forgotten one or two things (or 30, in our case).
The Crown tool is great for going through the process quickly just to get a rough idea of how much it is going to cost to get someone to pack and ship all of your stuff for you. You can then use this list as the basis for getting a quote from several moving companies, if you want to shop around and get the most competitive price you can. It works too - we saved just over $700 on the price originally quoted to us by Crown Relocations just by going back to them with a more competitive quote from another mover. Based on the inventory below, we ended up paying NZ$1,600 (insurance was an additional $530) for Crown to come to our home and pack everything for us, ship it to Melbourne, clear it through Australian Customs, and deliver it to our new home and unpack everything. We can highly recommend Crown - they were professionals in every respect and we had no issues at all. The moving side of our big shift to Australia was made very easy by them.
Here's the inventory of items we submitted to different international moving companies for a quote:
Kitchen

Casserole dish
Grill pan
Mini muffin tin
2 x pizza trays
Marble rolling pin
Electric bread knife
Chef's knife - loose
Food processor
Cocktail shaker
2 x medium blue ceramic mixing bowls
Large ceramic mixing bowl
2 x pyrex jugs
4 x small serving plates
Breadmaker
Pasta maker
Sandwich grill
Various cookbooks (approx 12)

Lounge

Hatbox
Mini stereo
Bowling pin
DVD player
Some books and DVDs - approx 2/3 standard boxes.

Office

Portable phone
Fax machine
Student desk (disassembles)
Component stereo including 1 CD player, 1 amplifier and 2 desk speakers
Small laser printer
In/out file tray
2 drawer filing cabinet
2 packing boxes of misc stuff
2 x office chairs

Bedroom

Queen slat bed (disassembled) with queen mattress
Various clothing and shoes - standard wardrobe
Jewellery
Approx 1 box misc stuff

Bathroom

Misc products and cosmetics
Hairdryer
Straightening iron
Curling tongs
So you can see we didn't take heaps of stuff, but it still cost us a reasonable amount of money to take our belongings with us - although less than to replace it, for sure. You'll note that we didn't take anything very big. The single biggest item was the queen mattress, as we sold our larger appliances, lounge suite etc. If you are planning on selling your stuff too and replacing it when you get to Australia, expect to be able to replace the types of things you can get at IKEA for less than what you might have paid for them in New Zealand if a) you don't mind shopping at IKEA - it's not for everyone, and b) you didn't get a bargain on your original stuff in the first place.
Still have questions about shipping your stuff to Australia? Check out our discussion forum where you can ask questions that can be answered by us and other readers.
Key Points
Getting full access to public health care. To qualify for the fully subsidised public health care scheme in Australia, you need to enrol for Medicare. New Zealand citizens residing in Australia qualify for enrolment.
Just visiting? NZ and Australia have reciprocal health care agreements to cover emergency health care. Many non-urgent medical costs are not covered by this agreement.
Like New Zealand, Australia has both public and private health care systems. The public health services in Australia are provided by Medicare Australia, an Australian Government agency.
Public Health Care
Australian taxpayers fund the public health system, just as NZ taxpayers do in New Zealand. There is a specific levy in Australia called the Medicare Levy that is paid by each taxpayer.
As a New Zealander living in Australia you are entitled to free emergency hospital care but generally must pay full price for all non-hospital treatment (medicines, doctor visits, etc) unless you hold a Medicare card. Being a New Zealand citizen residing in Australia qualifies you for enrolment in the Medicare program, so you will want to make sure you do this soon after arriving in Australia.
Even if you don't apply for Medicare until after you have been in Australia for a while, you are entitled to retrospectively claim a wide variety of medical expenses incurred since you arrived in Australia, so long as they fall under the Medciare umbrella.
See this page of the Medicare Australia site for the latest information on the eligibility requirements for the Medicare scheme.
What Does Medicare Cover?
Medicare covers all or some of the following costs:
consultation fees for doctors, including specialists
tests and examinations by doctors needed to treat illnesses, including X-rays and pathology tests
eye tests performed by optometrists
most surgical and other therapeutic procedures performed by doctors
some surgical procedures performed by approved dentists
specified items under the Cleft Lip and Palate Scheme
specified items for allied health services as part of the Chronic Disease Management program
You can read the full list of what Medicare covers here.
How to Apply for Medicare
Applying for Medicare isn't difficult as long as you can provide:
Your New Zealand passport
Completed application form (the PDF can be found here)
A bank account for payment of your Medicare claims
You also need to bring any two of the following documents:
Documents from New Zealand:

sales of property (sale agreement)
cessation of lease agreement for rental property
termination of employment (acceptance of resignation by employer)
transit document for household goods and or furniture
closure of bank accounts
cancellation of health, property or contents insurance

Documents from Australia:

purchase of property agreement and gas or electricity accounts in the same name
lease agreement for rental of property and gas or electricity accounts in the same name
evidence of employment
evidence of children at school or university
private health insurance in Australia, opening of bank accounts, property or contents insurance
When we applied, we took along our new lease and the transit document for our shipped goods. There are quite a few Medicare offices in each state, so you shouldn't find it too difficult to locate one reasonably close to you. The full list is here.
If you can, we recommend going along to apply for your Medicare card during the week, as weekends are very busy and can mean a long wait. But once you do get to the front of the queue, it doesn't take long for a staff member to check and approve your application. You will be given a temporary Medicare card until your real one(s) arrive in the mail, usually within a week.
Using Your Medicare Card
It's a good idea to keep your Medicare Card with you at all times.
When you first visit a doctor in Australia, they will ask you to fill out a form with your contact details, any important medical history and allergies, and provide your Medicare number.
Until recently the usual way to claim your rebate was by manually filling out a Medicare claim form and posting or dropping it off to Medicare along with your receipts. Medicare then processed your claim and put the money into your bank account or sent a cheque.
These days you can register for EasyClaim, meaning you get your rebate almost instantly into your nominated bank account after paying your doctor.
Private Health Insurance
Although Medicare ensures you have access free hospital care at public hospitals and free or subsidised doctor and specialist visits, the Australian Government also strongly encourages getting private healthcare insurance.
About 50% of Australians take out private health insurance and there are 3 major reasons why:
To cover ambulance use in emergencies. Unlike New Zealand, ambulance services in most Australian states are not covered by public healthcare and without health insurance, the cost of using one can run into the thousands of dollars. The exception is Queensland, which does provide a free ambulance service to the lucky (or unlucky!) residents who need it.
For dental care. Dental care is not subsidised by Medicare, except in situations when a dental problem is affecting overall health.
Financial incentives from the Australian Government. This includes a 30% rebate on insurance premiums and an additional 1% tax levy on high income earners who don't take out insurance. And to encourage you to get hospital cover at a young age, health insurers charge an additional 2% loading on top of your premium for every year you are aged over 30.
Many people just have ambulance/hospital cover, while people with specific needs or a family may want to get some extras.
There are lots of different health insurance providers offering various packages and choosing between them can get a bit overwhelming. We recommend using the comparison sites Money Time or iSelect to help find the best package for you.
Canstar recently did a survey on the best value health insurance and awarded HCF, Bupa and Medibank Private the top places for outstanding value.
Finding Specialists In Australia
If you are currently seeing a specialist in New Zealand, ask them for a referral to a specialist in Australia before you leave. Alternatively you can visit a GP on arrival and ask for a referral.
Having A Baby And Raising A Family In Australia
New Zealanders are entitled to all Family Assistance payments in Australia, including:
the baby bonus if the baby is born and registered in Australia
paid parental leave
child care benefit
family tax benefits
Visit the Family Assistance website for more information.
Disability And Carer Payments
Unfortunately disability and carer payments are not currently available to New Zealand citizens living in Australia...despite conflicting information on Australian Government websites that might give you the impression that New Zealanders do have access under international agreements. This also means you can't get a Health Care Card or a Carer's Card (for business discounts) as these are based on the Carer's Allowance.
If you have a child with a disability, some Kiwis have told us that New Zealand citizens may also find it difficult to access Early Intervention Services in Australia.
You can learn more here.
Still have questions about health care in Australia? Check out our discussion forum where you can ask questions that can be answered by us and other readers.
Getting A Driver's License In Australia
You can drive right away in Australia using your New Zealand driver's license, but only for a limited period of time - usually 3 months. After this time you must get a state driving license to legally drive in Australia.
To learn more about this, read our Driving In Australia guide.